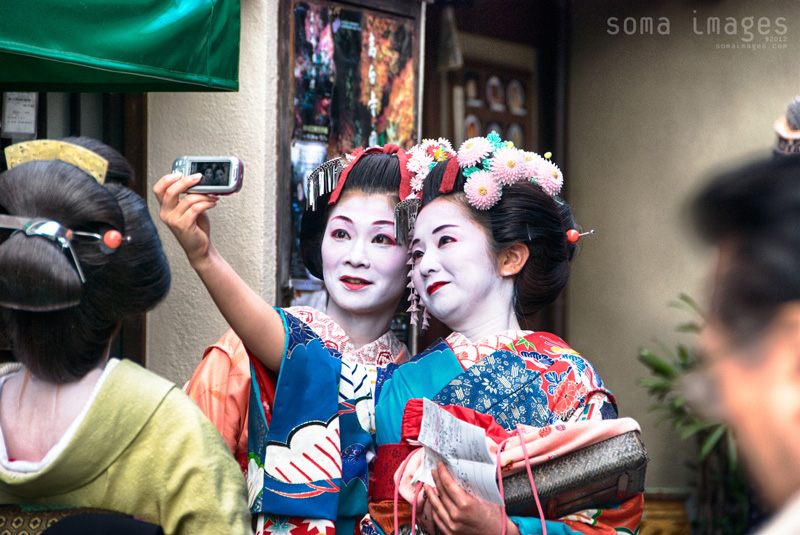 Kyoto is the New England of Japan when autumn comes around. As the weather turns cooler the leaves turn warmer. Warm shades of yellow, orange, and red light up the landscape in a spectacle that attracts thousands of visitors every year.
The city of Kyoto is huge, but small in comparison to other mega Japanese cities. It is an ancient city with over 1,000 years of history and was once Japan's imperial capital city. Today, it is full for ultra modern architecture mixed with the traditional and natural beauty that you can't find anywhere else. It has over 1,500 Buddhist temples and 400 Shinto shrines, magnificent Japanese gardens, and many fine examples of Japan's historic architecture. Kyoto has 14 UNESCO World Heritage Sites referred to as the Historic Monuments of Ancient Kyoto.
Shrines
Kyoto's ancient history is evident in its shrines. They are incredibly serene places to visit and made even more spectacular when the leaves change colors in the autumn. Kyoto is home to one of the oldest shrines in Japan, Shimogamo Shrine, which dates back to the 6th century. Another ancient Shinto shrine is the 7th century Kamigamo Shrine. Many of the shrines tend to be a bit tucked away, built into mountainsides, surrounded by trees. When you visit the shrines, you can immediately understand why they built them where they did. Peace. Serenity. Tranquility. Beauty. The trees and forests that surround them have an almost mystical atmosphere.
Temples
Kyoto has many amazing temples featuring traditional Japanese architecture matching beautifully with the precision of the surrounding gardens. While the Saiho-ji temple is beautiful, nothing compares to its famous moss garden. Visiting this garden is like walking into a fairytale. The bright greens and twisting trees are extremely peaceful.
One of the prettiest temples is Kinkaku, also known as the Golden Pavilion. The temple sits next to a lake and is surrounded by trees. It is covered in pure gold leaf on its upper two stories; a site to be seen. No matter what time of year you visit here, the light, reflections of the temple in the lake, and the classical age Japanese garden will inspire you.
Gardens
Japanese gardens are works of art. They are meticulously planned and maintained. Created to tell a story or to inspire meditation. The gardens are incredibly peaceful and open to each individual person's interpretation. The Ryoan-ji's rock garden's meaning and exact time of construction isn't known, though it's thought to have been built in the 15th century. It is stark, but laid out precisely. It is meant to be viewed when sitting down on the hojo veranda. The story goes that only those who attain enlightenment will be able to see the 15th boulder.
The gardens are particularly beautifully in full bloom of fall colors. The contrast of light and color, warm and cold will present you with images that are something out of a dream. Don't forget to climb to the top of temples and look down on the gardens for unique perspectives. Finally, don't miss a visit to the bamboo forests. The towering, narrow bamboo soars above you. Shoot upwards for mesmerizing shots.